Worried You May Never Find Someone? There Really Are Dating Sites For Everyone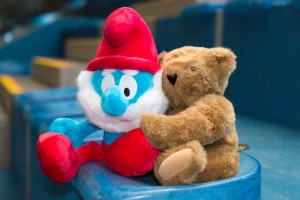 You may think that you are never going to find someone that really understands you, but I am here to tell you, that no matter who you are or what you are looking for in a partner, there is a dating site for you. There are some really unusual dating sites out there, so if you think you will never find a partner with the same values or quirks as you, think again. Just check out some of these specialist dating sites.
Clown Dating – Yes they may seem like a happy bunch, but even clowns want to find someone who can laugh with them – all that make-up can't forever mask the loneliness that lives underneath. So if you are a clown or simply love clowns then Clown Dating is the place for you.
Gluten Free Singles – Do you feel like you might be a burden on the regular dating scene because you can't have gluten – no romantic pizza dates or cake baking classes together. Then feel like a burden no more because there is a place for you to met fellow gluten-haters, just head on over to Gluten-Free Singles.
Hot Sauce Passions – Are you sick of those bland daters who don't order the hottest thing on the menu? You don't just want a bit of spice in the bedroom, you want it everywhere and anywhere, especially all over your food. Look no further tongue-burners, there is a place where you can meet fellow spice lovers and that place is Hot Sauce Passions.
Darwin Dating – No this site is not for fans of the evolutionary scientist, it is in fact for people that are evolutionary superior i.e. attractive. So narcissists rejoice there is a place for you in Darwin Dating. However, there is a long list of rules you must adhere to, to be deemed beautiful enough which include: no red hair, pasty skin, nerdy glasses, or anyone with a middle parting. The list is long and probably insulting to 99% of the population, the remaining 1% will probably love it.
Sea Captain Date – Ever had a thing for Captain Birdseye, or are you a Captain Birdseye looking for a mistress other than the sea? Then share your love of the ocean on Sea Captain Date and get ready to sail the sea of love.
Mullet Passions – You don't care what anybody says, the mullet is a damn good hair cut and a sexy one to boot. It's all business up front and party behind for you and you want to meet people who share the same values as you. The mullet is a classic and you think monster trucks and wresting are pretty great too, but then so does everyone else on Mullet Passions.