Are You Confused By Your On-Off Relationship?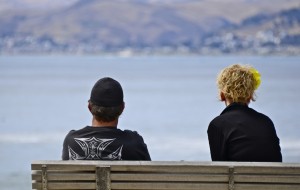 It seems like on-off relationships are all the rage these days, with the likes of Kristen Stewart and Robert Pattinson, breaking up and getting back together every five minutes. I bet they don't even know if their relationship is on or not right now…I think they are off, but that could have all changed by the time I have finished this sentence.
Maybe people are inspired too much by the world of celebrity and have come to the realization (accurate or not) that on-off relationships are now the norm. But, they aren't an easy kind of relationship to be inn, never quite feeling secure with your partner, wondering when the whole thing will blow up once again. Then a few days or few weeks later you have found yourselves in each others arms again, once again waiting for the next blow up.
So how do you handle such a volatile relationship?