Justin Bieber Flirts With Lauren Pope, Star of 'The Only Way Is Essex'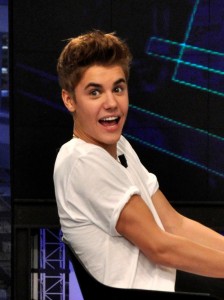 Justin Bieber, despite being rather irritating, is quite the ladies man and I'm sure his massive fortune has nothing to do with his success rate. Anyway, the latest lady to find themselves in Justin's cross hairs, is the rather lovely Lauren Pope, one of the stars of hit UK reality show 'The Only Way is Essex'.
At one of Justin's wild parties at his home in LA, 18-year-old Justin apparently couldn't keep away from the 30-year-old beauty. A source said: "They were together all night and seemed to only have eyes for each other. They were dancing an talking and seemed pretty into one another."
The party was cut short at 1am by police, after noise complaints were made by neighbours – but, Lauren didn't leave with the rest of the party goers, she decided to stay on with a few other guests. However, don't expect any big revelations any time soon – each guest was made to sign a confidentiality agreement before they entered the party, the breaking of which would cost a whopping $3 million.
The agreement allegedly stated that guests were banned from posting any pictures of the party on social networking