Be Cupid For A Day And Play Matchmaker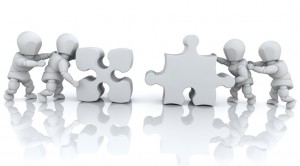 At some point we all have those two friends or acquaintances that we think would be just perfect for each other. But how do you actually bring them together, without creating an awkward situation that has everyone squirming uncomfortably and a silence so thick you could hear a moth gasp. Then there is that danger that if things do go horribly, it is you who will get the blame. So you better be sure that your matchmaking efforts have potential.
Feel The Water – You might think your friends are perfect for each other, but they might have other ideas or they may be perfectly happy being single. People in happy relationships can sometimes think that everyone should be in a relationship and couldn't possible be happy unless they are. Before you hastily rush into organising a meeting, find out if your intended targets are looking for love, or are simply happy playing the field. If they are not on the same page then the match-up is sure to be a disaster.
Group Outing – If your two intended don't know each other very well, or at all, invite them both on the same group outing. This way it won't appear like you are trying to match them up, it will just be a fun day or evening out. Take the opportunity to see how they interact with one another, if you're lucky you won't have to do anything and romance will spark on it's own. However, try not to get two disappointed if they find romance with another and not their intended target, remember love is the goal.