Avoid Getting Your Number Blocked With These Tips For Text Flirting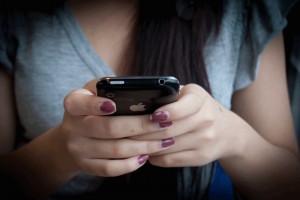 I know I have spoken of text flirting before, but it is always good to have a little bit of a refresher on the fundamentals, just in case you have forgotten whether sending that naked crotch shot is a good idea or not…it isn't!
Text flirting is a great way to get the ball rolling with your crush, without the overwhelming fear of face-to-face rejection. Additionally, there is very little chance that you will stumble over your words like a bumbling idiot. Just double and triple check your text before you send it to make sure you haven't been screwed by auto correct. Additionally, make sure you check who your text message is going to, you definitely do not want to accidentally sext your mum – it will make for some very awkward family dinners.