Did Vanessa Hudgens Flirting With Surfers End Her Relationship?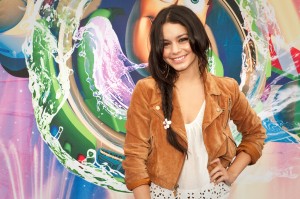 'Spring Breakers' star Vanessa Hudgens has been surfing and flirting up a storm on a break to Bali wit her best friend 'Twilight' star Ashley Greene. The duo were soaking up the sun and getting some surfing in at the Oakely Pro Bali/Learn To Surf event.
But it wasn't just the sun and surf that attracted Vanessa, she also seemed to be quite enamored with some of the hunky surfers who were also in Bali for the big surfing event. So has the emergence of the photographs of Vanessa Hudgens flirting spell trouble for her relationship with Basketball star Austin Rivers?
Austin Rivers has previously revealed that he is a private person, so will the very public scrutiny of his relationship with Vanessa cause problems…only time will tell. However, the young couple were looking very close just last week at a MySpace launch party in Las Vegas where they got flirty near the DJ booth,