Is Miranda Kerr Flirting With The Canadian Pop Star?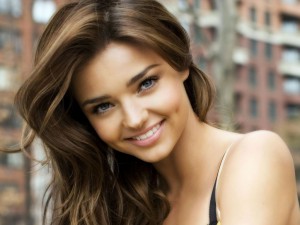 She may have been married to one of one of the hottest actors on the planet, but that hasn't stopped stunning model, Miranda Kerr from reportedly flirting with Justin Bieber. Apparently, the Victoria's Secret Angel's flirting with the Canadian singer caused stress withing her marriage to 'Lord of the Rings' actor, Orlando Bloom.
Orlando and Miranda recently called time on their three-year marriage, releasing a statement announcing that it was an amicable decision. However, Miranda's flirtation with Justin at a party in New York a year ago, may have sped up the break-up process.
Miranda was picture getting all cosy to Justin after a Victoria's Secret runway show, a source claimed: "Orlando heard that there had been some flirting going on and he wasn't exactly thrilled about it. Miranda had always claimed that she was a fan of Justin's music. She has taught her son to say Bieber fever, but it is supposed to have caused an issue."
If Justin and Miranda did get together, wouldn't they may quite the odd couple? This has got me thinking about other weird celebrity couples, the ones you just can't believe are real. Check out some of the strangest celebrity relationships there has ever been…