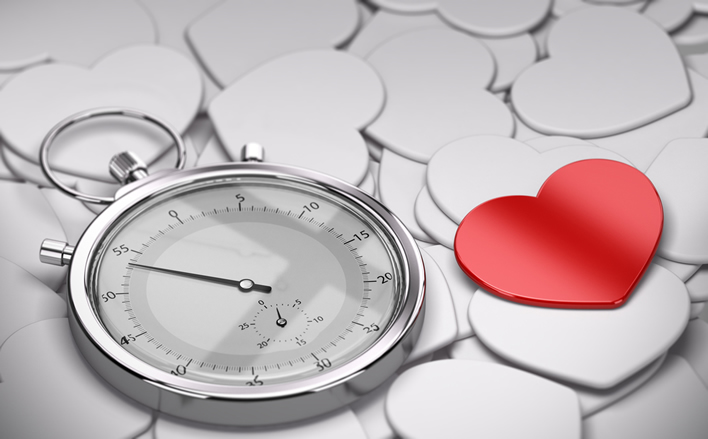 Get yourself some digits with these speed dating tips.
Speed dating is a great way to meet a whole bunch of new potential partners in one night. We recently told you all about the new speed dating trend that is just taking off, paper bag speed dating, which shows that it is a legitimate way of meeting "your type". Eventually, you're sure to meet at least one person who matches your personality perfectly.
With just a few minutes to make an impression on someone, it can be easy to let possible connections slip by. No one wants the embarrassment of having no matches at the end of the night, having to slink home all alone with an empty pocket which you hoped would be filled with phone numbers.
What you need is some good speed dating tips, so you can really squeeze every little thing out of those few precious minutes…
Stay Away From The Bar – Having one blind date is nerve wracking enough, but having potentially dozens of blind dates in one night is sure to make even those with the steeliest nerves feel a bit flustered. You may think it's a good idea to have a drink or two to calm your nerves, but it really isn't. Slurring and spitting as you talk is going to make 3 minutes seem like a lifetime for your date. Don't boost your chances of humiliation and a lifetime speed dating ban. Have a lemonade instead.
Sell Yourself In Moderation – You do need to sell yourself quickly when speed dating and give those dates a reason to give you a big fat tick on their score card. So show them how funny you are with a bit of light-hearted banter. Don't spend the whole time talking about yourself, listing all your good qualities and achievements. This is just a verbal resume and will end up looking arrogant and self-centred. Instead, make sure you ask your date plenty of questions and listen intently to what they have to say.